A Joyful Heart – It's Good Medicine!
17 September, 2021
0 Comments
---
A Joyful Heart – It's Good Medicine!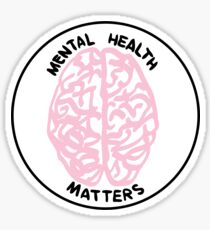 Emotional vitality-full of energy, a sense of direction and positive well-being. It's how we want to live. And a recent study from the Harvard School of Public Health shows that emotional vitality may actually protect against the risk of coronary heart disease.
Researchers measured the well-being and emotional vitality of over 6,000 men and women. They discovered that the risk for heart disease was significantly lower for those who had higher levels of vitality. And that was true even for those who sometimes felt depressed, or struggled with psychological problems.
You might wonder if the folks in the study made healthier choices because they felt more energy and well being. Maybe they exercised more, or smoked less. Those things are important, but even after the researchers removed the positive impact of healthy life-style choices, the effects remained. Feeling a sense of energy, positive well-being, feeling able to handle your emotions-these things make a real difference in your heart health.
Of course, this research may not surprise you. In Proverbs 17:22 we're told "A joyful heart is good medicine". God was always up front with us on that.
But wait. What if you already have symptoms-high blood pressure, or high cholesterol. Or perhaps you already have coronary heart disease. Does that mean it's your fault? Do you need to feel guilty, on top of everything else?
Not at all. This research shows something much more exciting. Now you can have a positive impact on the course of your disease. Because what you do matters–and how you feel matters, too.
Are you doing the simple, healthy lifestyle behaviors that you can control? Eating right, exercising-those are daily choices that you can make to support your mind and body. Start with small steps, and rejoice in your achievements.
But don't stop there. Choose to have a joyful heart! Being angry or sad or irritable may be a habit, and you probably won't develop a joyful heart overnight. But you can focus on one small behavior at a time.
Take up the habit of smiling. Laugh with friends. Take time for hugs, time for praise-praise for yourself, as well as others. Learn to meditate for a healthy heart, and open your mind and body to the warm nourishment God has given for your enrichment and healing.
It's time to open your heart to joy. Notice the blessings God gives you today. Choose to rest in His love. Pay attention to the good things, relish the fun, and take a chance on smiling!
A joyful heart. Good medicine. It's how we're made.